Duct construction
2017-03-23 12:01:52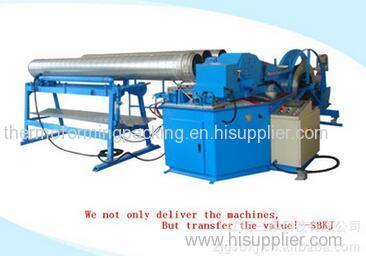 Duct construction
1) For the more complex civil buildings, in the design stage, the various types of work (HVAC, water supply and drainage, power supply lighting and construction) should first negotiate a good space separation, set the elevation of each pipeline range. Under normal circumstances shall not be out of their own limits. In case of individual pipe to cross the border should be with
vanitation pipe
vanitation pipe
Other engineering consultation.
2) to solve a variety of ventilation pipes and touch the principle of coordination, generally: "small tube to large tube, there is pressure to pressure." For example, if the water pipe collides with the duct, you should turn the water pipe. Cold, hot water pipes and water pipes collide, you should change the cold, hot water pipes.
3) before the construction of the equipment should be the Explorer, the various types of pipeline, single line drawn on a plan. Each channel uses a color pen. At the intersection of the intersection of its elevation to see if there are contradictions, and found that the problem will be resolved before the installation.
4) In order to reduce investment, save space, reduce the high level, and some laying no slope requirements of the pipeline, you can wear beam laying (such as water pipes, fire sprinklers, etc.).
Inorganic glass steel
Inorganic fiberglass ventilation pipe (also known as glass fiber magnesium chloride cement ventilation pipe) is based on magnesium chloride cement cementitious material in the alkali glass fiber as a reinforcing material, adding filler and modifier made of a pipe. It has a non-combustion, non-combustible material A-level, corrosion resistance, high strength and light weight and so on. In the construction, underground engineering and industrial plant ventilation, it has completely replaced the non-flame-resistant organ glass fiber reinforced plastic ventilation pipe, and gradually replace the poor corrosion resistance galvanized iron ventilation duct. Especially in the humidity of the underground works and the south of the Yangtze River region, its superiority is more significant.
Through the research and the detection of the product of the products of the magnesium chloride cement, it is found that there are still some quality problems in the production and engineering applications of the inorganic glass fiber reinforced plastic ventilation ducts. Some quality problems seriously affected the life of the project, should cause everyone to pay enough attention.
classification
According to the national building materials industry standard "glass magnesium duct" JC646-2006 standard, the ventilation duct is divided into the overall type of ordinary duct, the overall insulation type duct and the combination of three types of insulation duct, the three ventilation ducts do not Applicable to residential construction of the smoke pipe.
According to the physical and mechanical properties of the ventilation pipe and the appearance of quality, ventilation pipe is divided into a grade and qualified two grades.
---